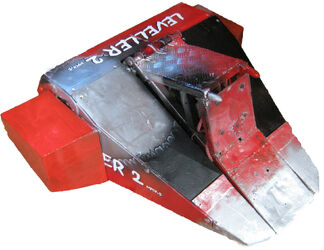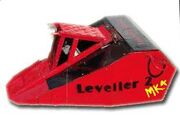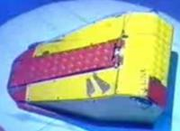 Leveller is a heavyweight robot with a low pressure pneumatic flipper. The first incarnation was built by Dave McLachlan for robot wars 7. Dave was the first competitor to officially become a member of Roaming Robots. Since the TV show, Leveller has evolved, and is now known as Leveller 2 Mk 4.5 Evo. 
Leveller's best achievement was coming runners up in the 2006 Tag team championships, alongside Das Gepäck. They were beaten by Merlin and Velocirippa in the final. They beat 8645T and Tiberius in the first round. 
Robot Wars
Edit
UK Championships 2006
Edit
Wicksteed park. 
UK Championships 2007
Edit
UK Championships 2008
Edit
Ad blocker interference detected!
Wikia is a free-to-use site that makes money from advertising. We have a modified experience for viewers using ad blockers

Wikia is not accessible if you've made further modifications. Remove the custom ad blocker rule(s) and the page will load as expected.