Hello, welcome to Roaming Robots Wiki!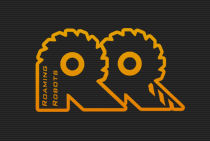 This is the Roaming Robots encyclopedia that anyone can edit. We are currently working on 170 pages.
Roaming Robots are a robotic entertainments company, who tour around the UK, putting on great shows for fans of robot combat in that area.Of course you can find the events on the RR website, www.roamingrobots.co.uk or the new Robot Wars website: www.robotwars.tv or the Robots Live! website: http://www.robotslive.co.uk/ This wiki is made up by knowledge of the company at the moment. This wiki only covers Roaming Robots/ Robot Wars live events from 2004 to presentday. Want to find out more? Who Is Roaming Robots? Visit here to get Tickets for the latest live tours: http://www.robotwars.tv/live
Video of the month
Edit
Ad blocker interference detected!
Wikia is a free-to-use site that makes money from advertising. We have a modified experience for viewers using ad blockers

Wikia is not accessible if you've made further modifications. Remove the custom ad blocker rule(s) and the page will load as expected.