The 2007 Winter Tour was a big event hosted by Roaming Robots, it was the 4th year for the popular Winter Tour and also the second that didn't play a part in being the UK Championships the same year had already been held. The tour hit 3 venues again for the qualifier rounds, they came to Doncaster, Portsmouth & Maidstone for the qualifier rounds and then Nottingham for the finals. Iron-Awe 5 won the heavyweights tour and Beauty 2 won the Featherweights tour.
Competing Robots
Edit
The following robots participated in the tournament
The Competition
Edit
The competition was the same as before, robots fought it out in a series of fights in each qualifier to gain points to get entry into the finals at Nottingham, the results are as follows
NOTE : All battles are as remembered, winners names are in bold
Round 1 : Doncaster
Edit
Mighty Mouse Vs Tiberius 4 Vs TillyEwe 2
Beast Vs Kan-Opener Vs Scorpion
Iron-Awe 5 Vs The Saint Vs Ripper Vs Scorpion
Iron-Awe 5 Vs Tiberius 4
Beast Vs Dantomkia Vs Storm Force
Round 2 : Portsmouth
Edit
Envy Vs Kan-Opener Vs The Saint
Dantomkia Vs Kan-Opener Vs The Saint
The Saint Vs TillyEwe 2 Vs Weird Alice 2
Envy Vs Mighty Mouse Vs Weird Alice 2
Dantomkia Vs TillyEwe 2
Round 3 : Maidstone
Edit
Hades Vs Kan-Opener Vs Ripper
Dantomkia Vs Mighty Mouse
Mesh Vs Perolito Vs Spike
Dantomkia Vs TillyEwe 2
The Finals : Nottingham
Edit
Round 1
Beast Vs Dantomkia
Envy Vs Iron-Awe 5
Kan-Opener Vs Velocirippa
Scorpion Vs TillyEwe 2
Semi-Finals
Beast Vs Iron-Awe 5
Kan-Opener Vs TillyEwe 2
3rd-Place Play-Off
3rd-Place Winners : TillyEwe 2
Grand-Final
2007 Heavyweight Winter Tour Champion :
Iron-Awe 5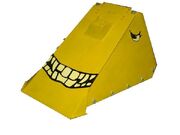 Ad blocker interference detected!
Wikia is a free-to-use site that makes money from advertising. We have a modified experience for viewers using ad blockers

Wikia is not accessible if you've made further modifications. Remove the custom ad blocker rule(s) and the page will load as expected.